summer's coming
you can tell – it's fuckin freezing in the country of nowhere. l loved those 25 degrees days we had last week. hate this stupid rain. anyway, l got some shit done in the last two weeks, here's a bit of what happened.
ilinca's birthday just passed. l decided to take her to the ponies at the zoo, but found this great wall on the way there and harrassed her for a bit. we finally got there but who knew you couldn't shoot any pics?! l sneaked a few in, as you'll see from the sample below.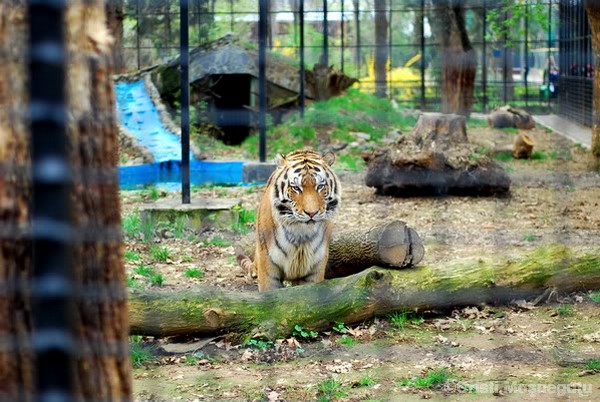 we made a friend. we called him spunky. he had a lot of fur.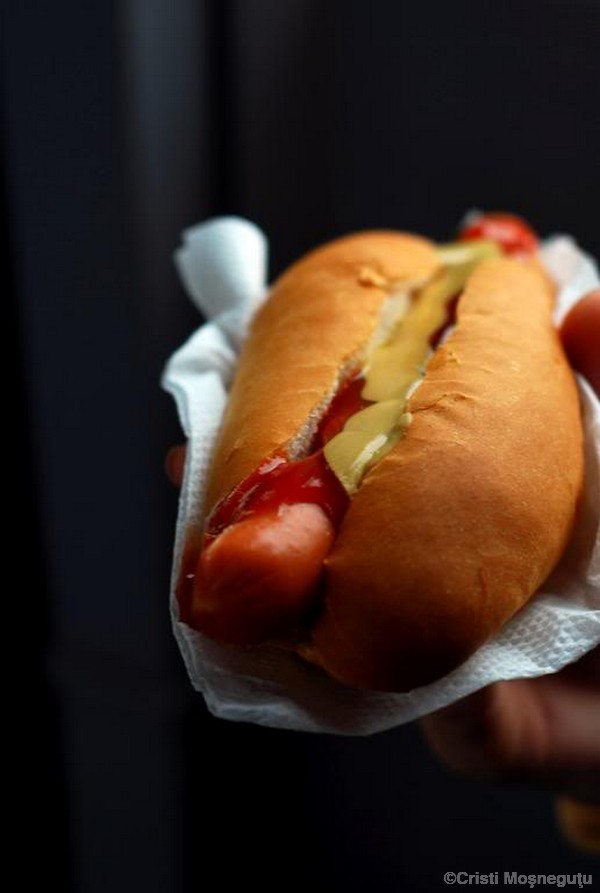 on the way back we stopped by ikea's fast food stand. l think l'm addicted to their hotdogs.
next day it rained so we took a little walk. 5 minutes later we were freezing our butts off and got back inside. gotta love this romanian weather.
l'm workin' on a project right now and l needed a cover shot – hope this looks good printed.
one day l brought my camera to work and did a papparazzi no. on some friends. here's irina. she likes to laugh.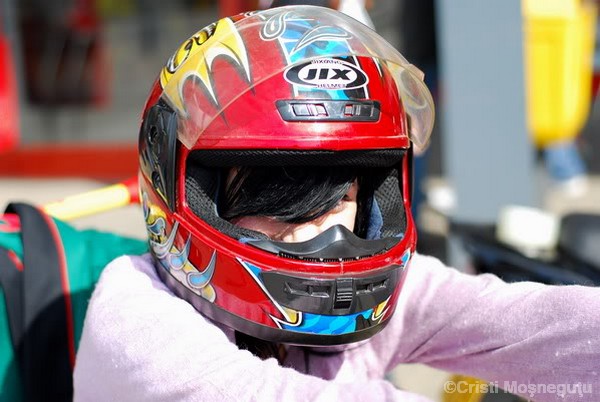 at some point we went to a barbecue. a nice posse gathered there. we went to a forest near a 150 year old fort. patience, l'll get to that right now. for now, enjoy the shopping cart/ formula 1 driver ilinca was imitating.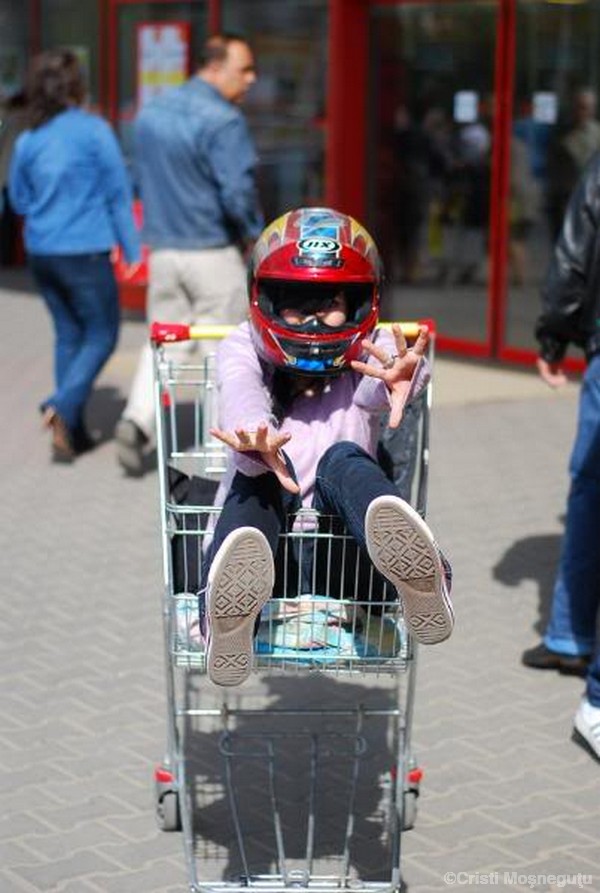 she was too dramatic. we nearly hit some cars. we made up for that by chasing each other inside the shopping area. we were then reminded that old people can't really get out of the way fast enough.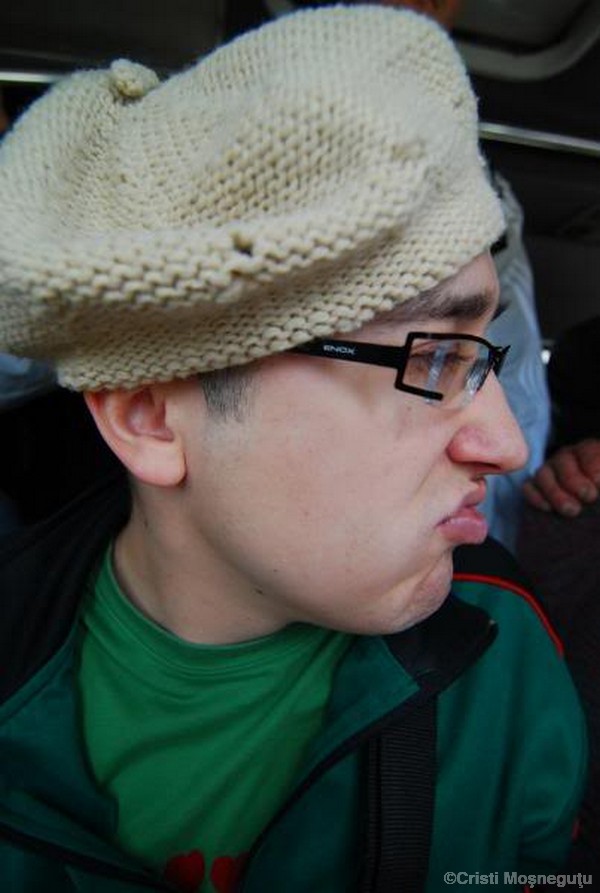 sporting some nice fashion item from 1930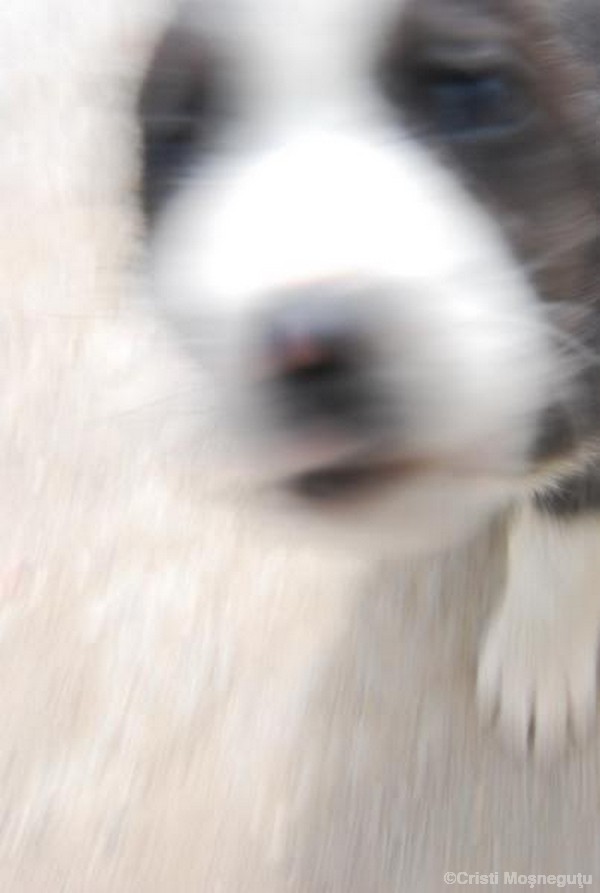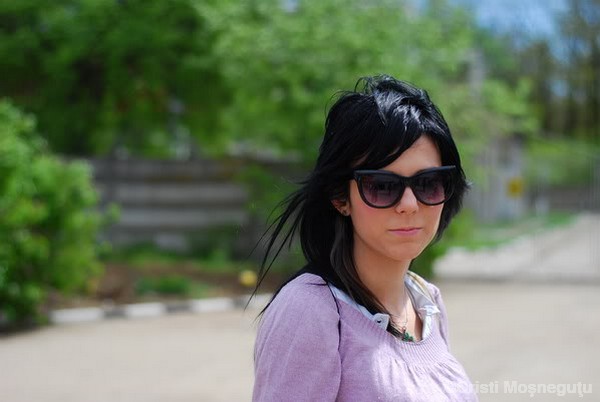 we really had a barbecue
with real smoke!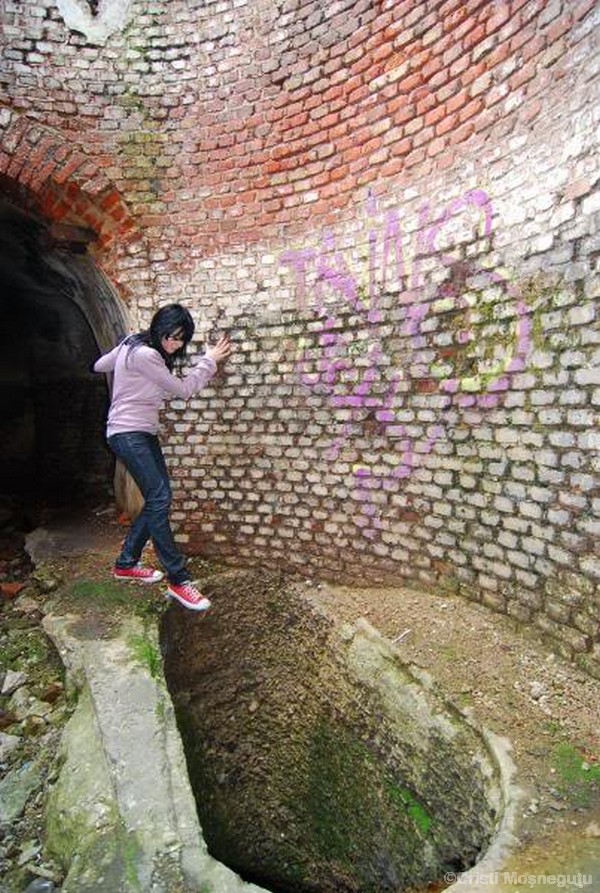 then we reminded the fort was near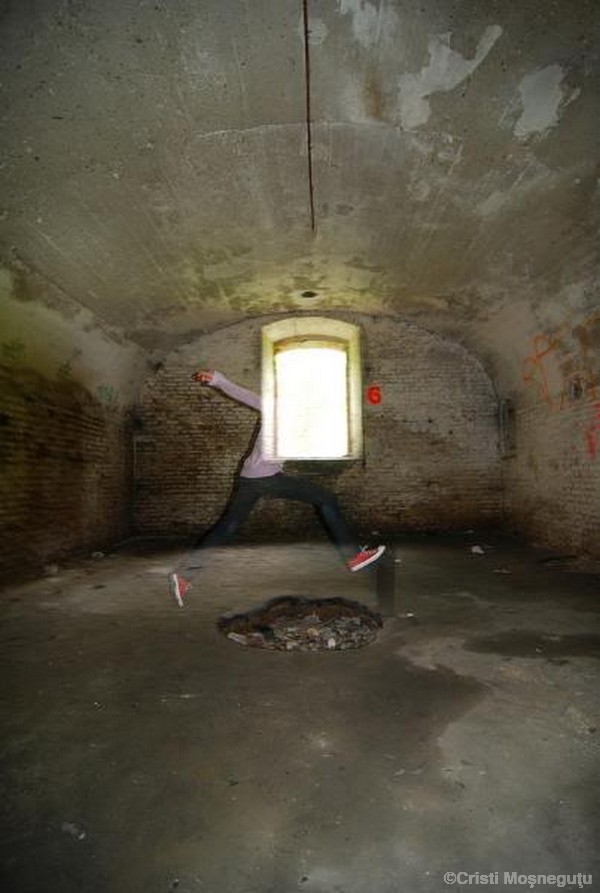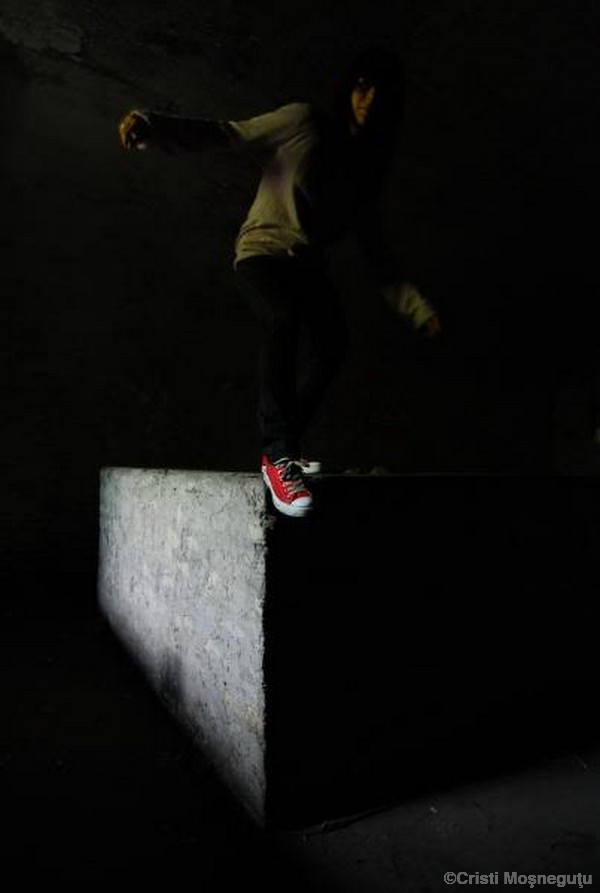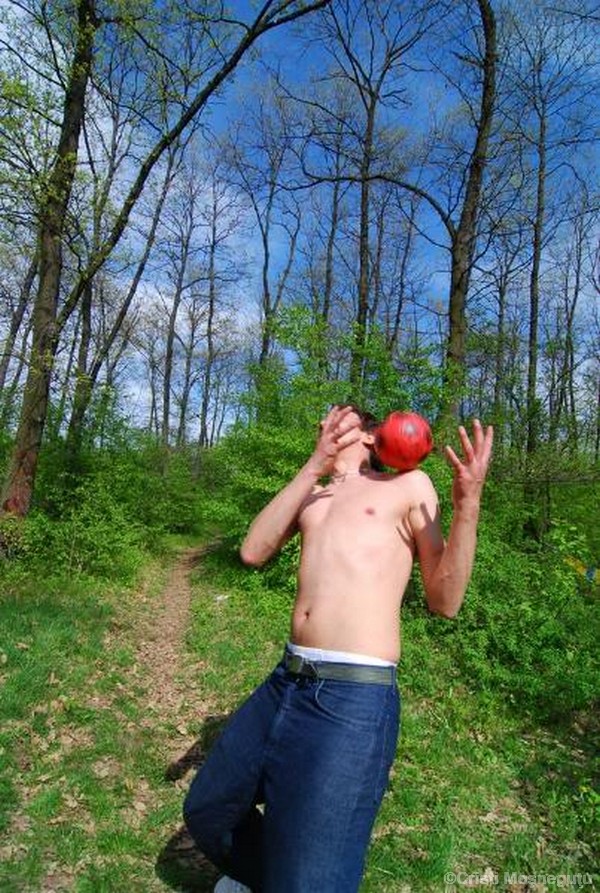 some sports for the fit
l wasn't kidding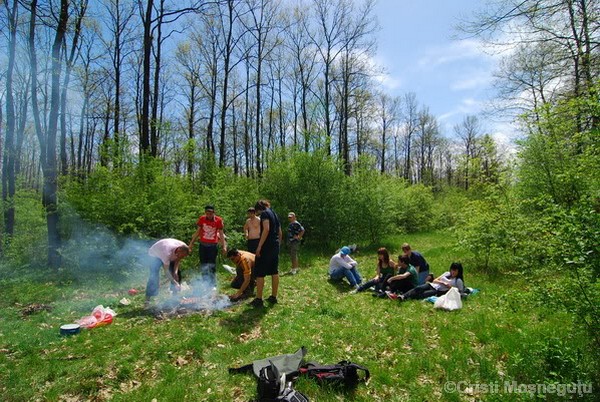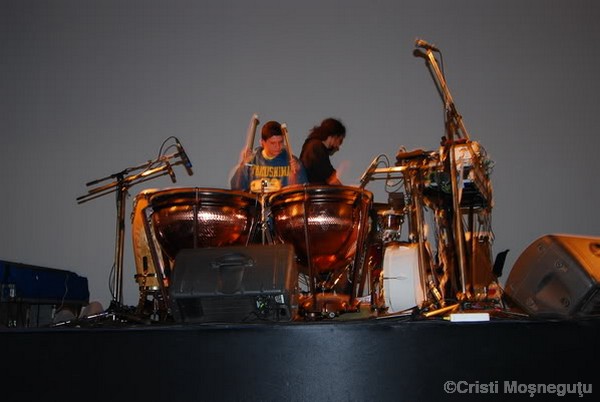 last sunday was the final night for rokolectiv, a festival which promotes experimental music. these guys were romanians (l don't remember the names).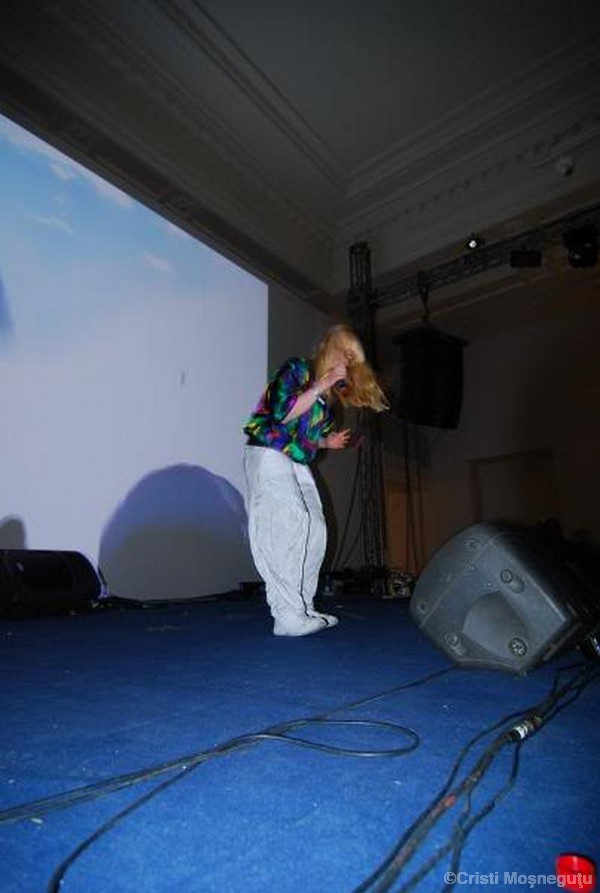 she was called planningtorock. she scared the bejeezus out of me.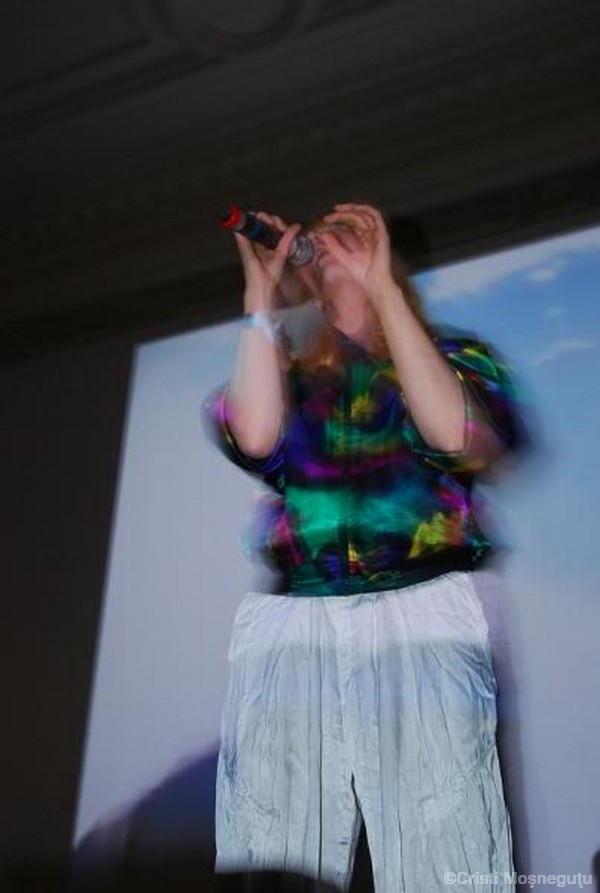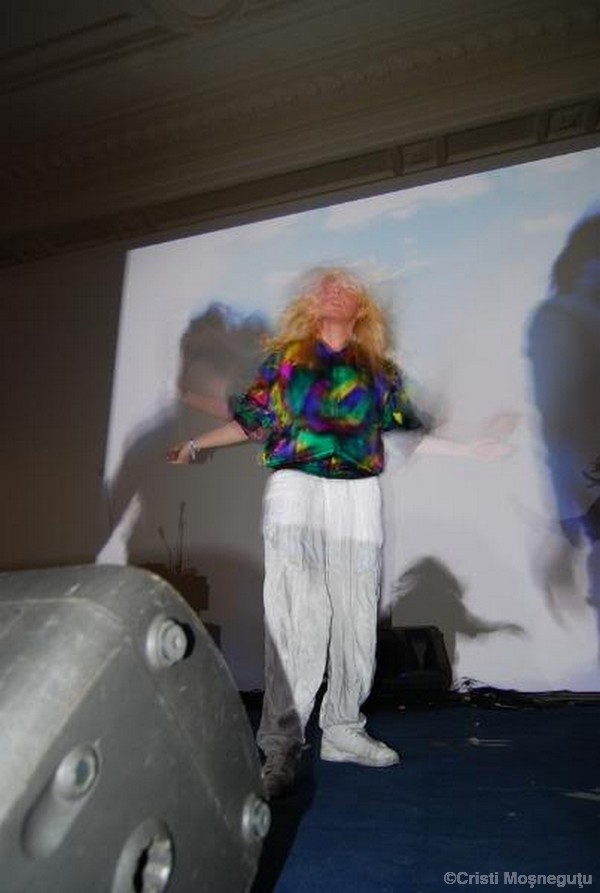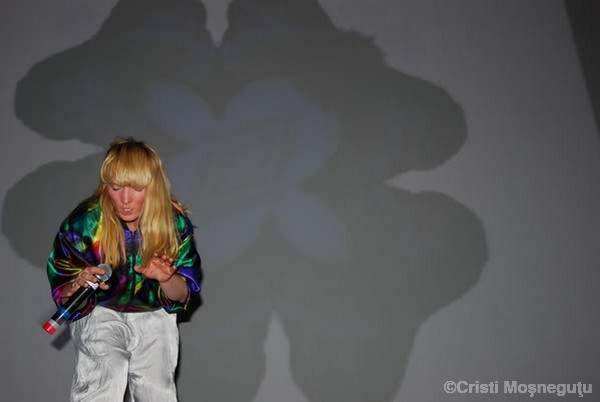 yup, that's a mask.
people were there. people!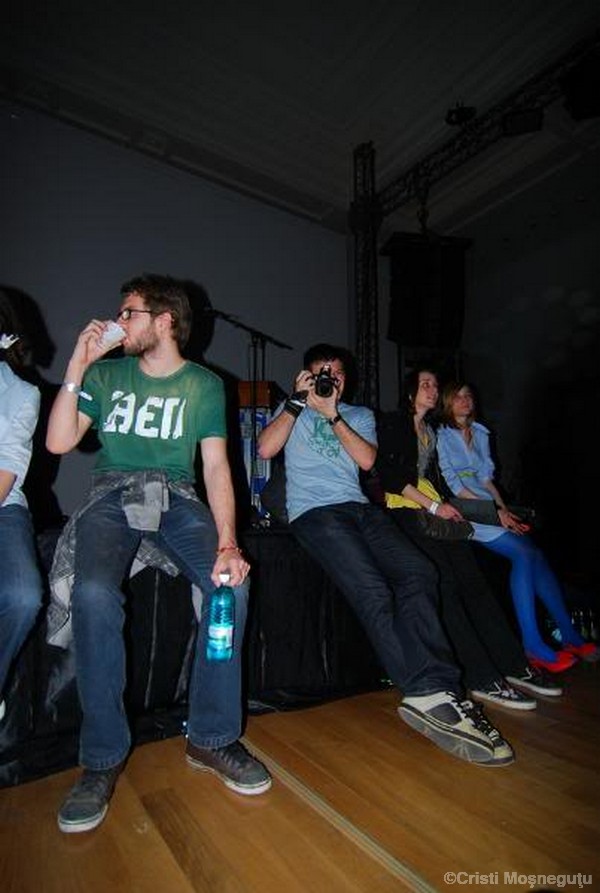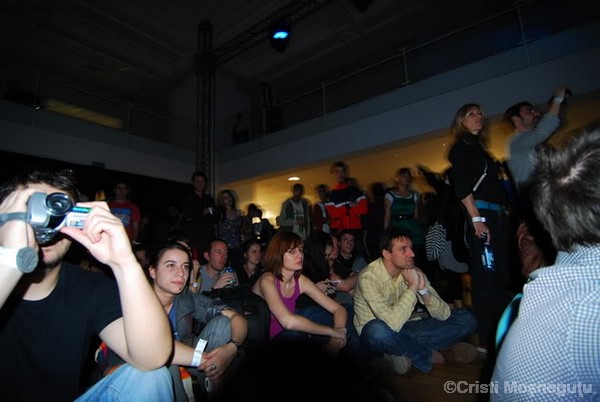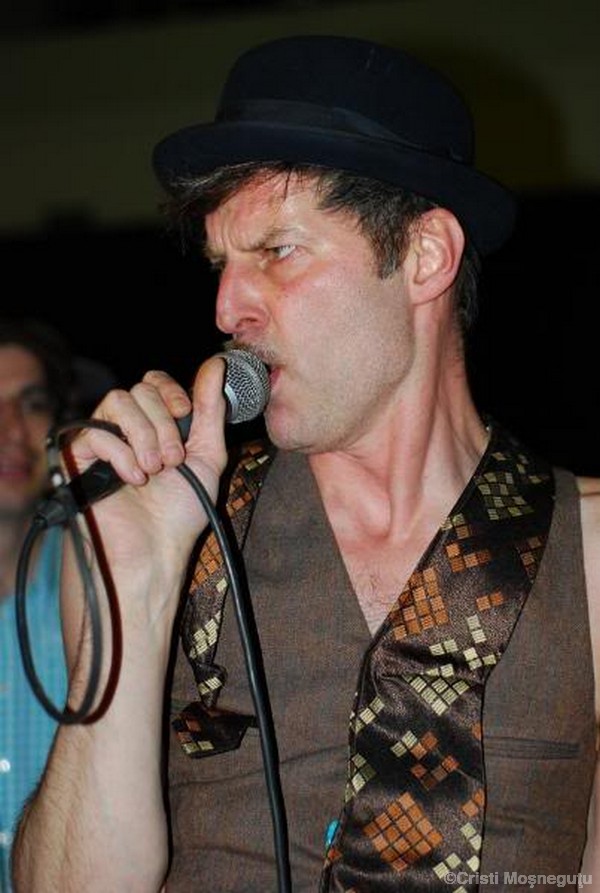 then the guys came on the stage and gave everybody a jump start. they were the finnish version of gogol bordello. naturally, the ladies digged them.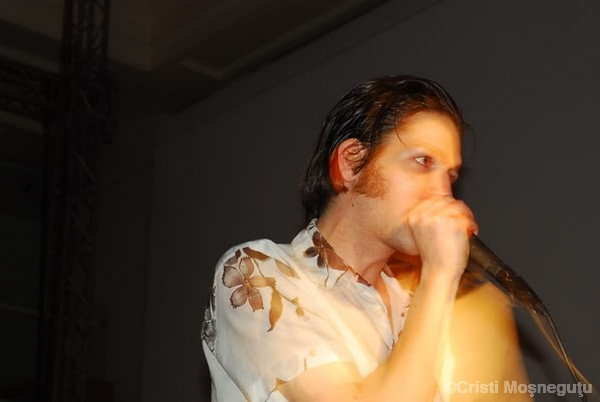 ough, the name was khan of finland. look them up.
and theeeeeeeeeen parampampam! daedelus came out, finetuning his macbook. this guy brought LA to bucharest, rocked it, turned it upside down and left with a screaming bang. he even did an encore. had the great pleasure to swap goodbies on our way out.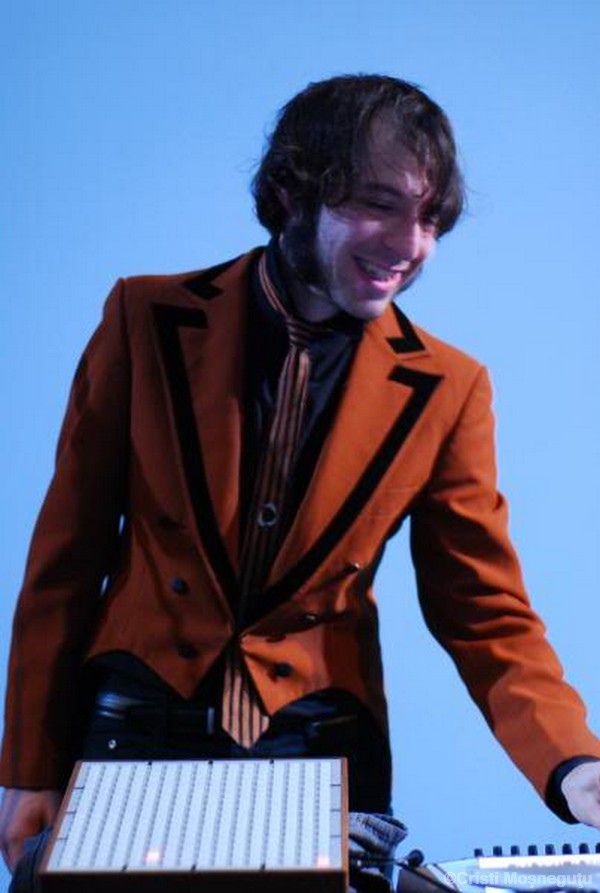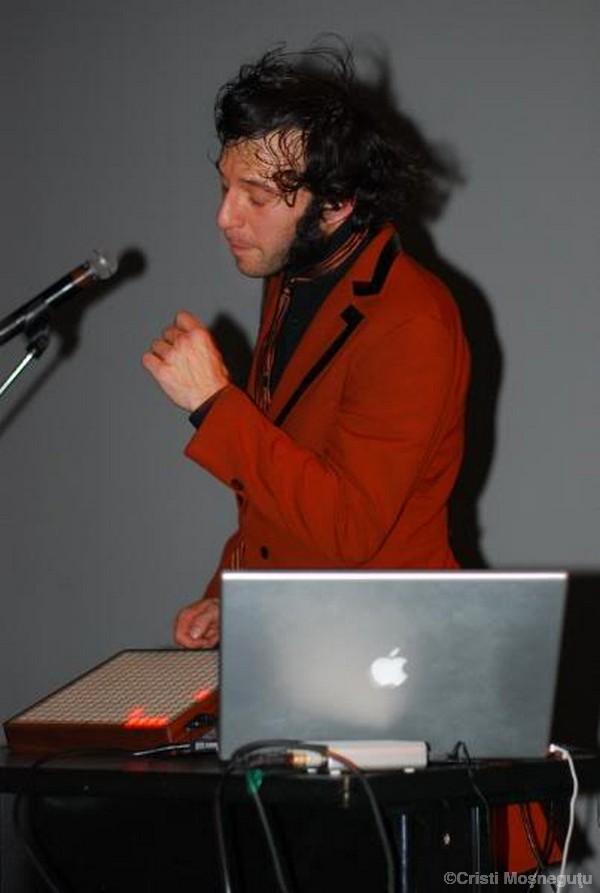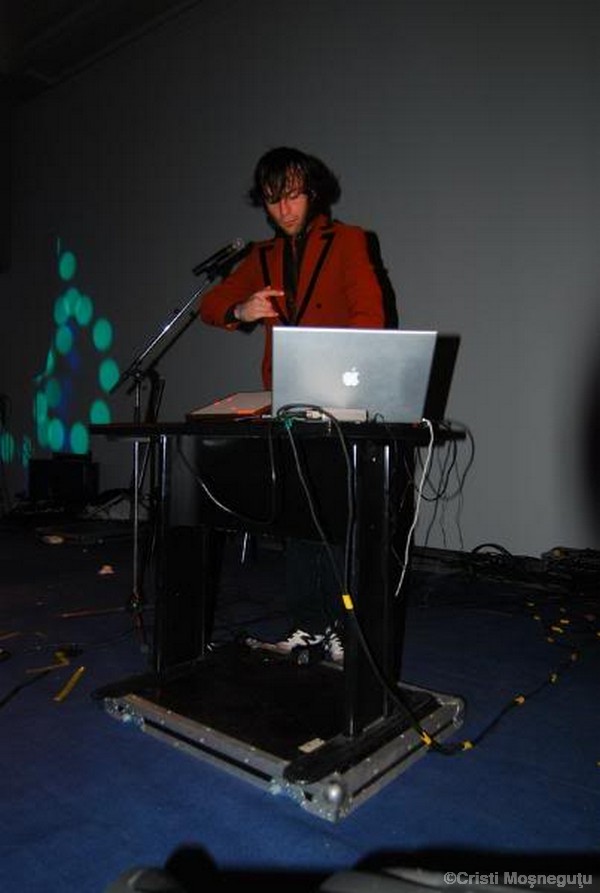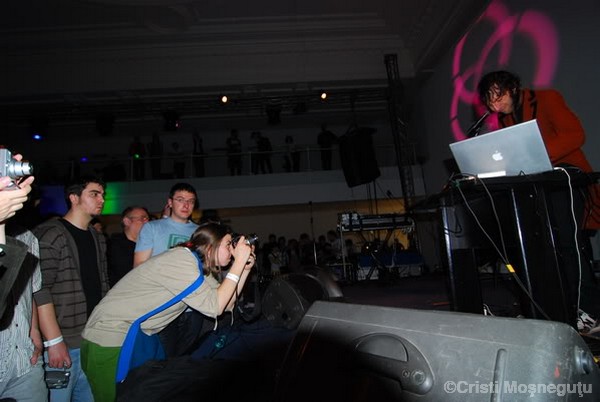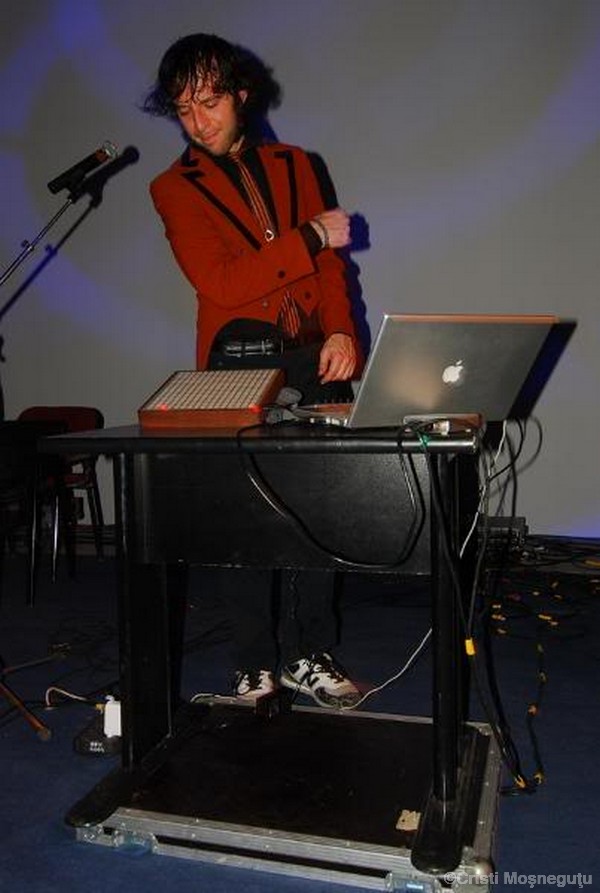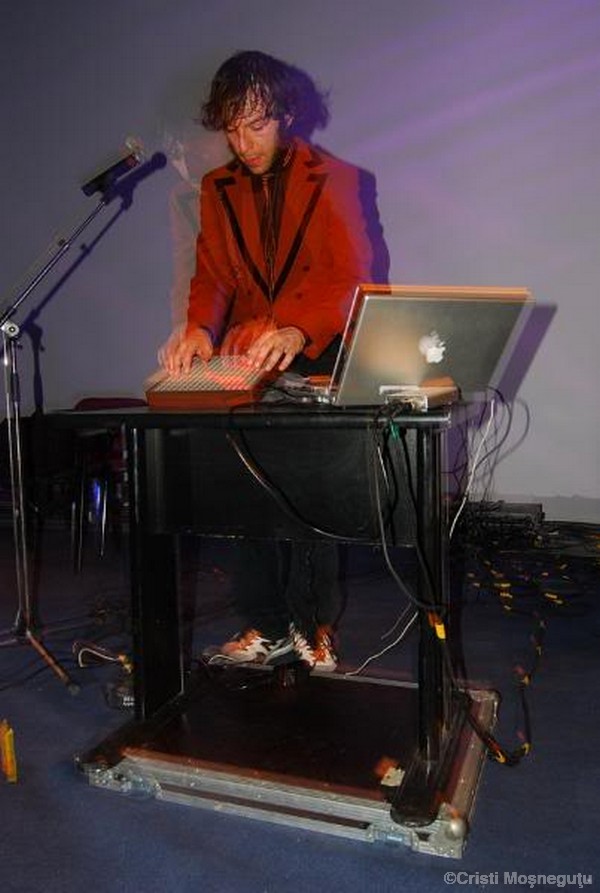 that's him asking the sound crew if he should do an encore. at this time everyody was cheering for about two minutes already. they cheered on.
the final act was jean jacques perrey. he did a lot of sound experimenting in the 1900's. this really wasn't my thing.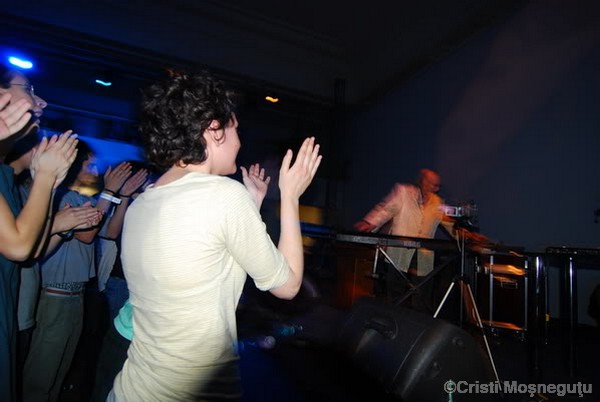 and this was about the time we left. and that's about it.

Share on Facebook