dance weekend 2008 day 2
hocai everybody, this is from the second day of the fest – fatboy slim comin' up.
kinda warms you inside, doesn't it?
big man's view and turntables
negru doin' his thang

considering that the show didn't kick off  till after the sun went down, I had the chance to get a little creative. this is how much creativity was left in me after the first night. weak artistic, I know, but so damn creative.
if you look real close, you could see a fishboat at the horizon – really really close
eftimie and internullo followed negru. no smart caption here, but give me credit for trying.
ough ough I bet you like this one!
optick opened the show for norman
isn't that cute? a fashion show!
then he came in and did this…
and this…
…and they were like this (dupa cum a spus un om inteligent la mare: "erau pã genu" asta)
boobie talk – live on protv
puy was there – hello puy!
this is basically what you could see all around. the place was packed.
he had this thing for iggy pop. he stared at the screen for like three minutes but he's cool. I like him.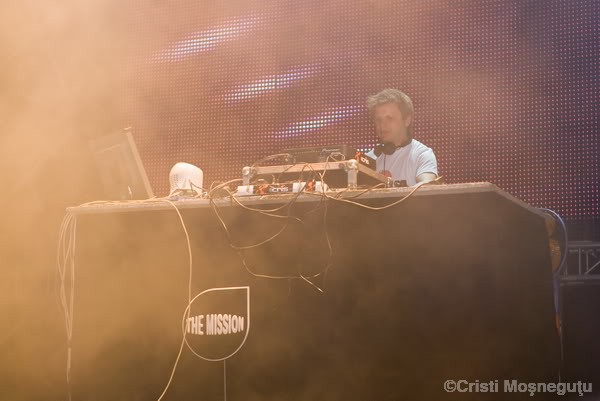 timo maas on the other hand not so much. too much trancey schmancey for my nerves.
and that was my queue to end the night. good fight, good night.

Share on Facebook